Adelaide Hills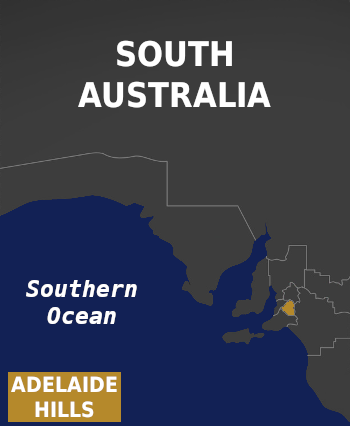 The Adelaide Hills is a tranquil region set within the Mount Lofty Ranges immediately to the east of Adelaide. Its cool temperatures, distinct seasons and beautiful scenery has made it a popular place to visit for those living in the city.
Many German immigrants made the Adelaide Hills their home and their influence lives on in the architecture, shops and cuisine of its historic mountain villages.
The Adelaide Hills has some of South Australia's finest gardens, premier wineries, secluded accommodation, day spas and restaurants serving the best of the state's produce. The forests, lush fern gullies, gorges and conservation parks are home to abundant native wildlife and plants.
Destinations