Riverland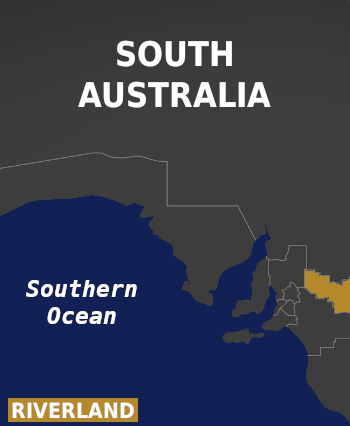 The Riverland region encompasses several hundred kilometres of the upper reaches of the Murray River, extending eastwards to the state border with New South Wales and Victoria. The lower reaches of the river and its ocean entrance forms part of the Murray River, Lakes & Coorong region to the south.
Captain a houseboat on the Murray River and cruise along what is one of Australia's greatest rivers as it meanders through stunning landscapes that include native bushland, dramatic sandstone cliffs and flood plains. Alternatively, take to the water in a canoe and paddle through the creeks and lagoons of the region.
A thriving fruit industry is based in Riverland, with its Mediterranean climate particularly suited to growing citrus, grapes, olives, stone fruit and nuts. There are farm gates and roadside stalls selling local produce, while many restaurants showcase the diverse food of this region.
Destinations