Clare Valley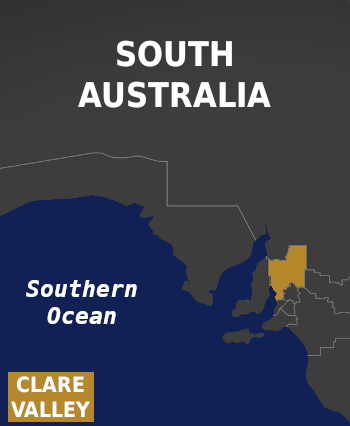 The Clare Valley is a fertile river valley formed by the Hutt River, located north of the Barossa Valley.
Surrounded by rolling countryside with scenic rural vistas, the Clare Valley is South Australia's culinary heart. It is home to a significant collection of notable wineries and several festivals that celebrate the produce of the region.
Visit historic towns, sample local cuisine at country pubs, purchase fresh produce from farm gates, stay in secluded accommodation, explore fascinating conservation parks or pedal your away along picturesque cycling tracks through the region. The Clare Valley offers an enriching and relaxing escape from city life, within easy reach of Adelaide.
Destinations