Flinders Ranges & Outback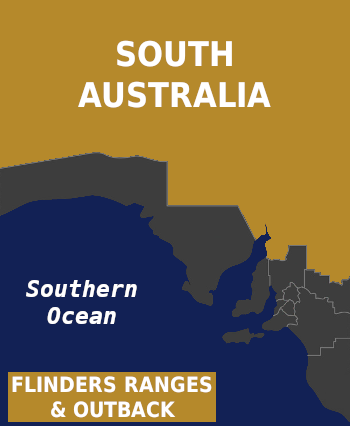 The Flinders Ranges & Outback region is a vast wilderness in the north of the state that covers almost three quarters of South Australia.
Travel north of Port Augusta and discover the Flinders Ranges - a dramatic landscape of rocky mountains and deep gorges. Highlights include the crater-like Wilpena Pound, scenic 4WD tracks and its rich Aboriginal history.
Further inland is the true rugged outback of South Australia. This ancient and colourful land is home to vast seasonal lakes including Lake Eyre, desert sands and welcoming outback towns where you can sample true Australian fare and uncover the history of our pioneering spirit.
Destinations