Fleurieu Peninsula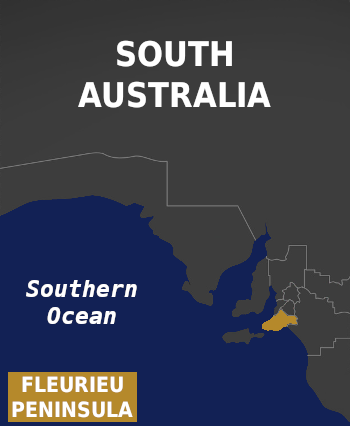 The Fleurieu Peninsula is a diverse region of many experiences. Located just south of Adelaide, it is an easily accessible and popular getaway from the city.
The western coastline fronts Gulf St Vincent where there are towns dotted along sandy beaches - perfect for swimming and other water activities. The southern coastline is more rugged and provides some good surfing spots and whale watching opportunities.
For lovers of food and wine, the region's hinterland is the place to go. There is the renowned McLaren Vale wine region, breweries, cheeseries, farm gates and charming country town bakeries.
The Fleurieu Peninsula is the gateway to Kangaroo Island, with passenger and car ferry services operating from Cape Jervis.
Destinations